Home
Are you Stuck, Stale, Starving, or … Strong?
If you're stuck … we help you get out of your ruts, whatever they may be
If you're stale … we spark fresh perspectives that breathe new life into your business
If you're starving … we feed you with tangible resources – tools, techniques, and training
And if you're strong … we help you get stronger by increasing your innovation capacity
We focus on High-Stakes Issues, Million-Dollar Problems, and Fast-Breaking Opportunities.
We serve as business innovation facilitators, consultants, speakers, and trainers, providing customized business services for corporate meetings, seminars, workshops, retreats, and events.
We also provide innovation tools and resources to spark new ideas, insights, and options for your team.
If you'd like more information about how we help you reach your goals, click on the contact links below.

Innovatively yours,
John Storm, The Innovation Strategist
Client Testimonials
Check out our client testimonials to see how we've sparked fresh thinking in a wide variety of companies and industries.  Here are some examples of different High-Stakes projects and events we've done for a partial list of clients.
Program: High-Stakes Innovation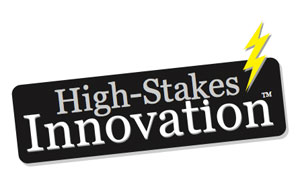 Business Innovation Programs
Are you wrestling with nagging "Million Dollar Problems"?
Have you lost sight of pursuing game-changing strategies?
Does your team need a creative spark to get out of the rut?
Has "innovation" become a buzz word and lost its value?
Want to take your team to the next level of innovation?
The Value
How much would it be worth to focus on changing the game in your industry?    More Info…
Program: Beyond Brainstorming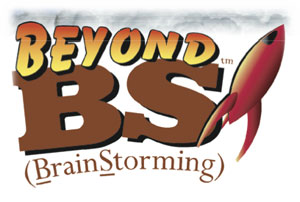 Marketing Initiatives (Ad Campaigns, Product Naming, etc.)
Strategic Thinking and Planning Sessions
Corporate, Sales, & Marketing Meetings / Retreats
Manager and Employee Skill Training
The Value
How Much Would it be Worth to Equip Your Team With Cutting-Edge Innovation Tools They Can Use EVERY DAY to Generate More Profitable Ideas?    More Info…
Program: Carpe Boxem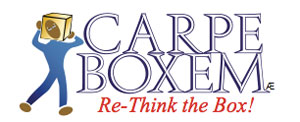 Identify Future Global Trends Affecting Your Industry
Overcome Hidden Obstacles to Innovation
Explore How to Profit from New and Emerging Economies
Recognize and Evaluate Your Organizational "Boxes"
Learn the Reasons People and Organizations Change
Receive Powerful Innovation Tools and Resources
Gain Practical Ways to See with "Fresh Eyes"
The Value
How Much Would it be Worth to Help Your Team Successfully Identify, Evaluate and Modify Their Mental Boxes?    More Info…
Program: Beyond Strategy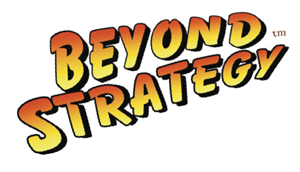 Get your team out of their daily ruts
Re-think your business and industry mental models
Identify game-changing business drivers
Overcome painful strategic planning pitfalls
Move beyond "past-based" thinking to "zero-based" planning
Develop communication, benchmarks & accountability systems
Generate more (>quantity) profitable (>quality) ideas
Capitalize on emerging/future trends and change
The Value
How much would it be worth to re-think and re-vision your strategic planning process in order to move beyond strategy to tangible actions that generate game-changing results?    More Info…